To learn more about our product line, you can now request a sample online.
OUR EXCLUSIVE PRODUCT LINE
EMBOSSED INDUSTRIAL ROLLS
Embossed Industrial Rolls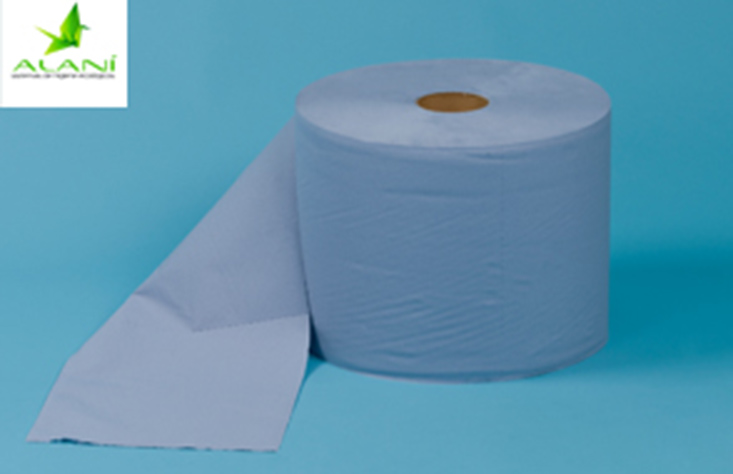 Industrial wipes, also known as monster rolls, are ideal for use in workshops and garage environments due to their high absorbency and strength.
Industrial paper rolls are available in blue or white and a variety of plies.
The industrial wipes are also available in a range of sizes to suit any environment.
Extra absorbency with longer width for extra autonomy.
CODE

DESCRIPTION

TECHNICAL SPECIFICATIONS

HBIN0450DGV7
Embossed Industrial Rolls 450 M
100% PURE 2 Un./Pack
HBIN0450DGB7
Embossed Industrial Rolls 450 M
BLUE 2 Un./Pack

ALANI HIGIENE PROFESIONAL S.L.