To learn more about our product line, you can now request a sample online.
OUR EXCLUSIVE
PRODUCT LINE
BLUE SEA DISPENSER FOR BULK PACK
BLUE SEA Dispenser For BULK PACK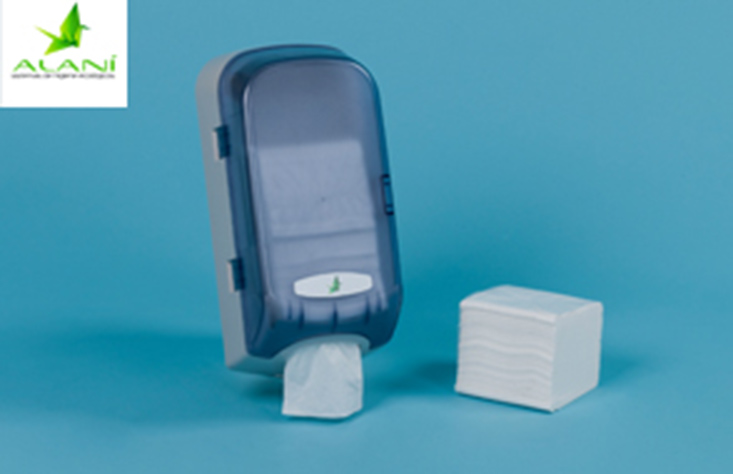 Diseño compacto. Consumo completo Completamente cerrado – El papel permanece limpio y seco Su tapa transparente muestra el estado del papel en un vistazo. Su sistema de cubierta con Bloqueo de bisagra previene robos. Sencillo de recargar. Fabricado con materiales resistentes a duros impactos. Anti vandalismo, resistente a los golpes, químicos y a la mayoría de las resinas infl amables como UL94HB.
CODE

DESCRIPTION

TECHNICAL SPECIFICATIONS

DHG1BP305000
BLUE SEA Dispenser For BULK PACK
Depth 4,90 '' (124 mm.)
Width 6,74 '' (171 mm.)
Height 13,41 '' (341 mm.)
Weight 2,05 lbs. (0,93 kg.)
Especificación del Rollo
Entran hasta 3 paquetes de nuestro bulk pack estándar
The dispenser is compatible with the following product ítems:
HPIN2510DLVX
HPIN2111DPVX

ALANI HIGIENE PROFESIONAL S.L.