To learn more about our product line, you can now request a sample online.
OUR EXCLUSIVE
PRODUCT LINE
INTERFOLDED TOWELS BLUE SEA DISPENSER
Interfolded Towels BLUE SEA Dispenser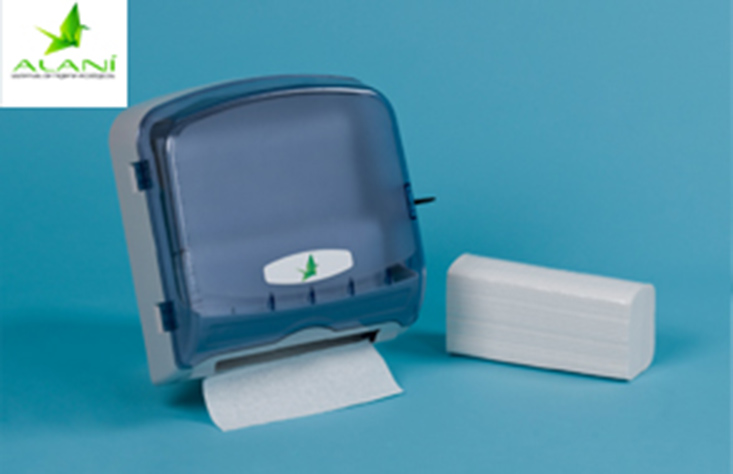 Compact design.
Fully enclosed – paper stays clean and dry.
Transparent cover shows paper status at a glance.
Robust locking mechanism eliminates pilferage.
Made of tough impact resistant plastics.
Side hinged lid for ease of loading paper.
Vandal-proof, break resistant, chemical and most resins conform to the UL94HB flammability rating.
Proprietary locking solutions.
CODE

DESCRIPTION

TECHNICAL SPECIFICATIONS

DTG1FT111000
Interfolded Towels BLUE SEA Dispenser
Depth 4,81 '' (122 mm.)
Width 12,73 '' (323 mm.)
Height 16,70 '' (424 mm.)
Weight 3,75 lbs. (1,7 kg.)
Roll Specification
Up to 3 packs of our Interfolded Towels in the dispenser
he dispenser is compatible with the following product ítems:
HTZF3000STVX
HTZF2100STVX
HTIN3000STVX
HTIN4000DPVX

ALANI HIGIENE PROFESIONAL S.L.