To learn more about our product line, you can now request a sample online.
OUR EXCLUSIVE PRODUCT LINE
HYGIENIC SYSTEMS WITHOUT CORE:
COMPACT, ECOLOGICAL AND CONCENTRATED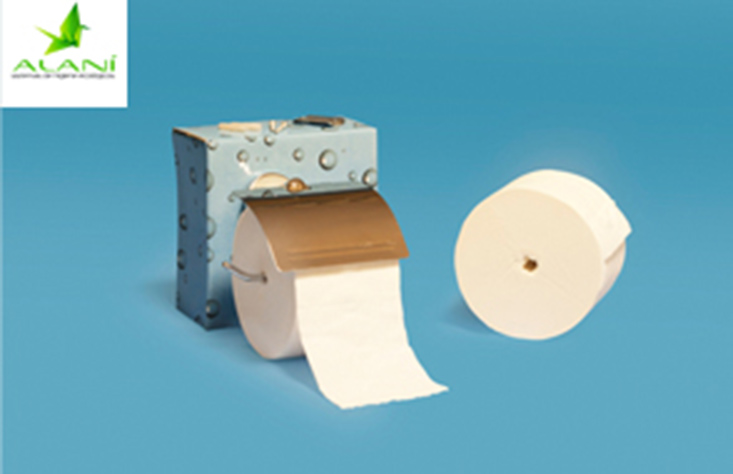 Metallic Single Dispenser designed especially for compact coreless toilet rolls. 
Being a unique system in the market it prevents theft of paper roll in public areas. Providing longer autonomy of use, reduced waste and storage space. 
It comes presented in its individual box, protected with anti-scratch materials and all accessories (bolts, etc.) for its installation on the wall.
CODE

DESCRIPTION

TECHNICAL SPECIFICATIONS

DHNI00S1M000
Dispensador Metálico Higiénico Compacto Rollo Individual
50 units per case, case measures 84 L x 34 H x 41 W.
Length: 11.5
Height: 11.5
Weight: 223gms
The dispenser is compatible with the following product ítems:
HPCO0065TLVC
HPCO0096DLVC
HPCO0085DLVC
HPCO0106DLVC

ALANI HIGIENE PROFESIONAL S.L.