To learn more about our product line, you can now request a sample online.
OUR EXCLUSIVE
PRODUCT LINE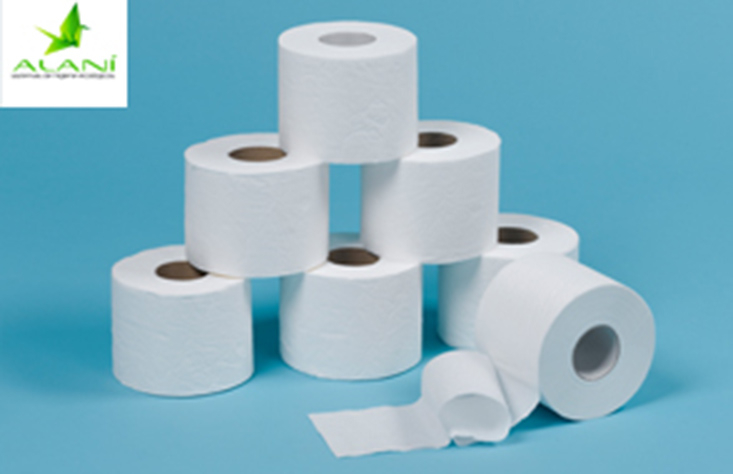 500 Sheets in the same diameter as a 250 Sheets roll. Up to 50% more paper. Reduces Storage space and transport costs. Longer autonomy and reduced maintenance costs. Ideal for hotels & restaurants. Fits any domestic Dispenser in the market.
CODE

DESCRIPTION

TECHNICAL SPECIFICATIONS

HPDO00560DPV4
Domestic Toilet Rolls 56 M
100% PURE 108 (9 x 12) Un./Pack
HPDO00360DPV4
Domestic Toilet Rolls 36 M
100% PURE 48 (8 x 6) Un./Pack
HPDO00175DPV4
Domestic Toilet Rolls 17.5 M
100% PURE 108 (9 x 12) Un./Pack

ALANI HIGIENE PROFESIONAL S.L.