To learn more about our product line, you can now request a sample online.
OUR EXCLUSIVE PRODUCT LINE
INNOVATION: UNIVERSAL COMPACT MATIC SYSTEMS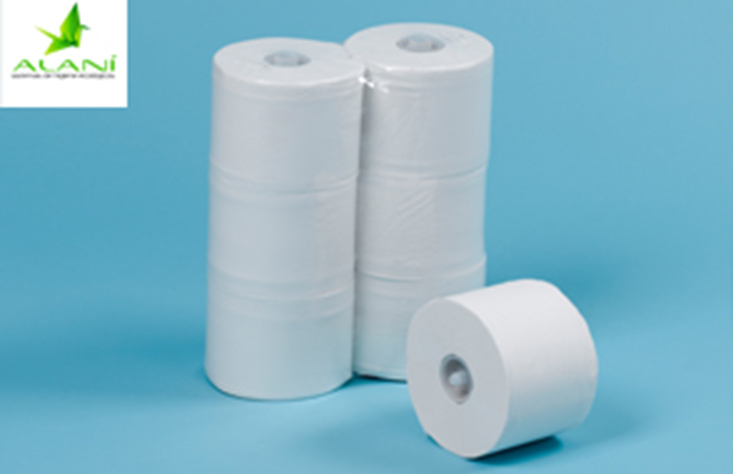 Its plastics bungs on the sides allow the roll to run smoothly.
Thanks to the splitted core, the second roll automatically drops when the first roll is finished; offering a continuous supply of paper.
Bigger autonomy and less consumption.
Savings in maintenance replacing rolls: Equal to 4.5 of the conventional Toilet rolls.
Savings in transport and storage.
CODE

DESCRIPTION

TECHNICAL SPECIFICATIONS

HPPE0096DLVB
Higiénico PE Matic Liso 96 M
100% PURE 36 Un./Pack

ALANI HIGIENE PROFESIONAL S.L.