To learn more about our product line, you can now request a sample online.
OUR EXCLUSIVE PRODUCT LINE
INNOVATION: UNIVERSAL COMPACT MATIC SYSTEMS
Universal Compact MATIC, smooth or embossed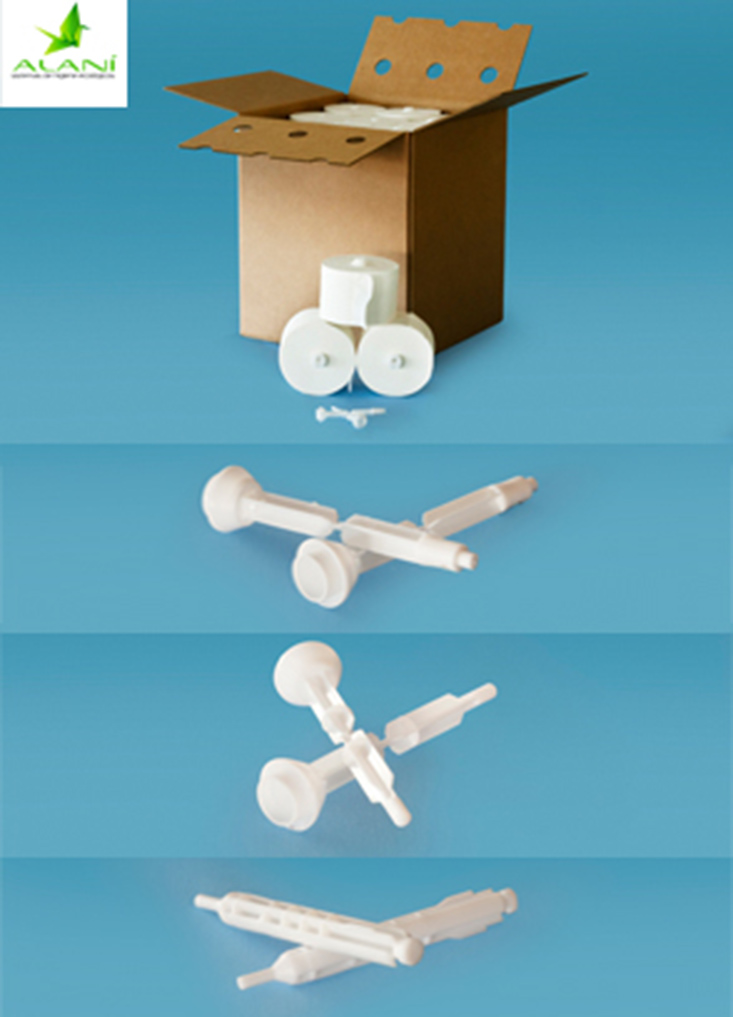 Alani S.L. has developed a new system for matic Rolls. By inserting a new designed plastic stick in the centre of the roll, space-wasting cores are replaced, and the roll doesn't loose its natural centered shape.
Three Products in One!
The Universal Compact Matic can be used in the following ways:
– As a Compact toilet system without core: by removing the stick.
– As a Matic System: With the patented stick.
– Or as a Captive System: In our DHBP00S40000 dispenser.
We offer different types of sticks to fulfill different market demands. Thanks to this new system, without core the Universal Compact Matic will fit our Twin Matic dispenser, and all the Matics dispensers in the market. While offering greater autonomy and less consumption.
Reduced costs of storage and transportation.
CODE

DESCRIPTION

TECHNICAL SPECIFICATIONS

HPUN0096DLVS
Universal Compact Matic 96 M
100% PURE 36 Un./Pack
  

ALANI HIGIENE PROFESIONAL S.L.