To learn more about our product line, you can now request a sample online.
OUR EXCLUSIVE
PRODUCT LINE
ANTIBACTERIAL SOAP – PINK
Antibacterial Soap – Pink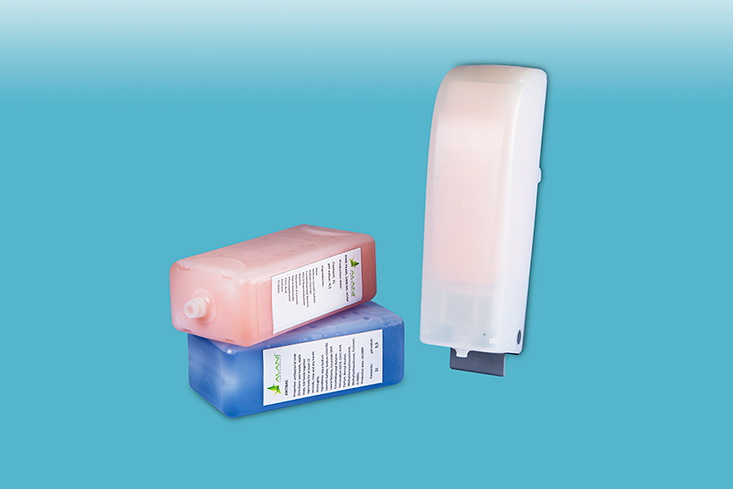 Hand Soap specially formulated for obtaining liquid neutral PH in different presentations: Blue or Pink.
Hand Cleaning with antibacterial action.
These chemicals meet all European requirements and standards for toiletries.
CODE

DESCRIPTION

TECHNICAL SPECIFICATIONS

DJCORL10000
Pearling Soap – PINK
Pack: 1 liter / 10 pieces per box

ALANI HIGIENE PROFESIONAL S.L.