To learn more about our product line, you can now request a sample online.
OUR EXCLUSIVE
PRODUCT LINE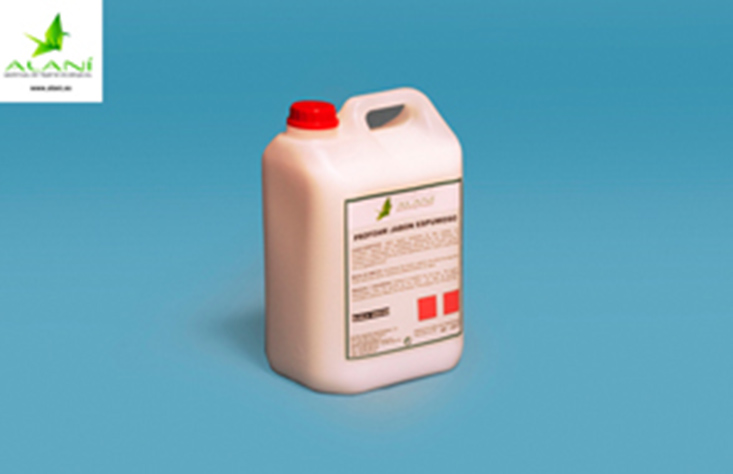 Hand Soap Benefits:
– It is a quick and easy product to use.
– More easily distributed over the surface of the hand.
– Reduction in water consumption by more than 30%. Allows consumption savings of over 30%, because, with a press we fill the hand with the right amount of product.
We avoid product spillage.
Saving 150% with respect to the Standard soap in the Market.
With mild detergent and good skin tolerance.
CODE

DESCRIPTION

TECHNICAL SPECIFICATIONS

QJALA1092100
Foam Soap White
Foam Soap 4 bottles x 5kg

ALANI HIGIENE PROFESIONAL S.L.