To learn more about our product line, you can now request a sample online.
OUR EXCLUSIVE
PRODUCT LINE
FACIAL TISSUE – RECTANGULAR
Facial Tissue – Rectangular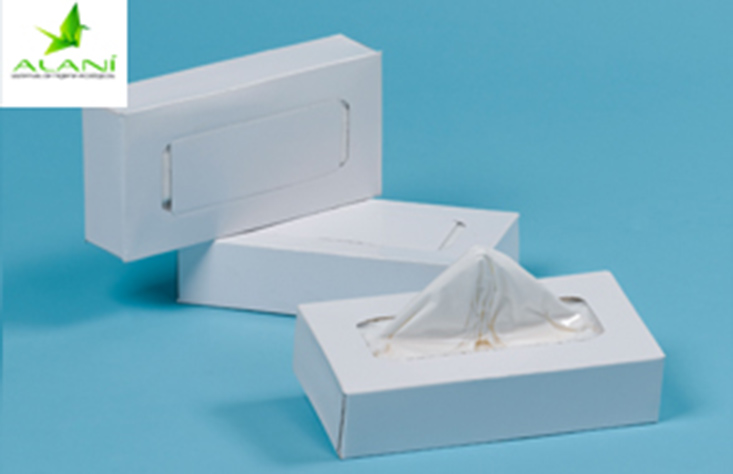 Soft and absorbent tissue paper with added calendule.
They come nicely presented in a strong and resistent package of 36 soft carton boxes.
The box has a perforated entrance which allows its easy opening for accessing the
sheets inside.
Ideal for hotels and residencies.
CODE

DESCRIPTION

TECHNICAL SPECIFICATIONS

HFRE1919DLVX
Facial Tissue – Rectangular
Measures: 19×19 cm
100% PURO 36 x 90= 3240 TRP/ Un./Pack

ALANI HIGIENE PROFESIONAL S.L.