To learn more about our product line, you can now request a sample online.
OUR EXCLUSIVE
PRODUCT LINE
HYGIENIC SYSTEMS WITHOUT CORE:
COMPACT, ECOLOGICAL AND CONCENTRATED
Compact coreless, smooth or embossed.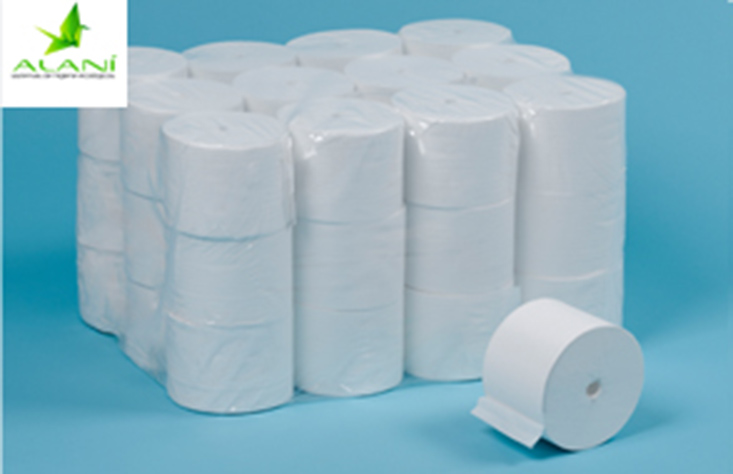 Autonomy, our commitment. We devised a system that ensures maximum autonomy in the daily consumption of hygiene products.
Fits any coreless dispenser in the market.
Soft, absorbent with a delicate edge embossed. Equals to 4 conventional  toilet rolls.
Bigger autonomy, les consumption = maximum saving.
CODE

DESCRIPTION

TECHNICAL SPECIFICATIONS

HPCO0065TLVC
Compact Coreless 65 M
100% PURE 36 Un./Pack
  
HPCO0085DLVC
Compact Coreless 85 M
100% PURE 36 Un./Pack
  
HPCO0096DLVC
Compact Coreless 96 M
100% PURE 36 Un./Pack
  
HPCO0106DLVC
Compact Coreless 106 M
100% PURE 36 Un./Pack
  

ALANI HIGIENE PROFESIONAL S.L.